San Jose, CA (November 9, 2022) — VirtualPBX, a leader in business communications, announced today that it has been awarded the 2022 TMCnet Teleworking Solutions Excellence Award for their VirtualText App.
The TMCnet Teleworking Solutions Excellence Award honors available products that help ensure remote workers have access to the same communications and other corporate resources as they would in the office.  Whether they are adjusting to new teleworking environments during the COVID-19 pandemic, or had previously adopted technologies in response to an already existing remote workforce trend, the products and services from winners of the 2022 Teleworking Solutions Excellence Award will enable businesses to effectively support their mobile and remote workforces.

"We are so excited that the VirtualText App has won the 2022 TMCnet Teleworking Solutions Excellence Award. At VirtualPBX, we pride ourselves on listening closely to what our customers need to succeed. This new endeavor enhances our communications and will open up more opportunities for us to explore as a company." – Rachel Anderson, CMO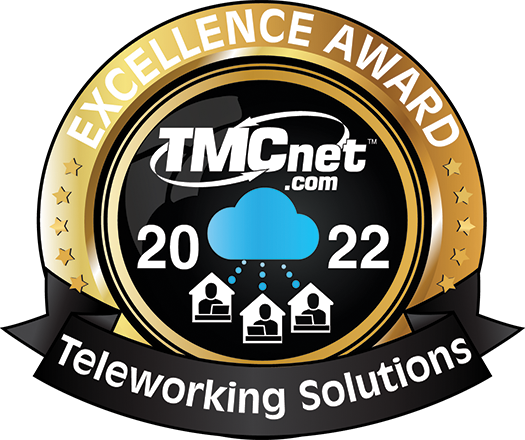 About The VirtualText App
Message your leads, customers, and candidates in the simplest way with our powerful business text messaging app – VirtualText. You can send bulk SMS and MMS notifications, reminders & campaigns directly from our business sms platform.
Easy to set up and use, gives you control over every single detail of your communication. Use this app (business SMS platform) by itself or in conjunction with the browser version so you can work across devices without skipping a beat. 
The VirtualText Business App is the perfect way to make your business more accessible, convenient and engaging for your customers. It's never been easier for people to get ahold of you and contact you about their needs or questions.
About VirtualPBX
Founded in July 1997, VirtualPBX delivers premium communication solutions for our customers, who work in the office, remotely, and everywhere in between. We offer more than just products and services; we ensure that your communication needs are met by providing quality customer care and being fully accessible with 24/7 unscripted support.
Rachel Anderson, Chief Marketing Officer
888.825.0800 Ext. 339
[email protected]


About TMC
Through education, industry news, live events and social influence, global buyers rely on TMC's content-driven marketplaces to make purchase decisions and navigate markets. Leading vendors turn to TMC for unparalleled branding, thought leadership and lead generation opportunities.