Archives: August2018
Posted on August 16, 2018 by Rachel Anderson
A call center is a workforce that manages inbound and/or outbound call traffic to support a particular goal. The types of call centers vary, but some of the most common include political campaigns, lead generation, telemarketing, fundraising drives, grassroots campaigns and market research. While the intent of these efforts ranges greatly, there are a few guiding principles in call center management that can ensure success.
Call Center Management
A successful call center depends on the alignment of all individuals involved – from top-level leadership to the newest trainee. Here are some essential tips for call center management:
Staff your call center with committed individuals: A call center is a team effort and every member of the team must contribute to shared goals. When hiring, make sure to look for individuals who are aligned with these goals from the beginning and motivated to achieve them.
Stay informed: Whether selling a product, a candidate, or a cause – it's important to stay up to date on related news. This may include competitive analysis, news briefings, product training, or other research. The important thing to remember is that when your agents are on the line with someone, they're representing the organization in every answer they provide. By anticipating and preparing for the questions that they will receive, you ensure that they're presenting the image you want to project.
Use technology to your advantage: A successful call center is productive. Depending on the needs and budget of your call center, you may consider a few different methods to make the calls themselves. VoIP desk phones, 4G LTE mobile phones, or even a free to use Web Phone will provide crystal clear audio. For smaller budgets that still prefer a physical phone, rental VoIP phones are a great option that allows you to return devices when you no longer need them.
Track your efforts: Learn from your efforts by tracking the outcome of each call. The sophistication of this process will certainly depend on budget, but the best way to accurately track contacts and use data for reporting measures is through the use of a CRM. A CRM integration with your phone system will track call outcome, agent activity, call volume by date, and other call center management statistics.
VirtualPBX Robust Call Center Solutions
Support your call center with technology that will boost productivity, provide insight into your efforts, and present a professional image. Business phone plans from VirtualPBX come with a set number of included minutes, a library of included features, compatibility with a wide range of phone options, and 99.999% uptime. Any changes are made directly in the easy to use web portal shown below. The best part is that all plans include 24/7 support to assist you whenever your call center needs an help with an adjustment or optimization.
Posted on August 10, 2018 by Rachel Anderson
Grassroots campaigns are the best way to build communities united around a cause. A strong grassroots advocacy model raises awareness for a community of people around issues at local, state or federal levels. Grassroots campaigns will also typically include some degree of political activity in order to draw attention to causes and issues and to influence public perception, regulations, or public policy. It is typical for membership organizations such as Chambers of Commerce, professional trade associations, and all shades of advocacy groups to take advocacy to a level beyond the grassroots into more organized forms. The strength in networks of motivated membership organizations is often manifested in their clout and in their ability to organize with client organizations and to create united groups of concerned constituents which are hard to ignore.
Mechanics of Effective Grassroots Advocacy
The best practices for effective grassroots advocacy include attracting volunteer participation, providing suitable and necessary information about public policy issues, and setting clear goals. The following considerations are simple steps you can make with your organization for it to be as successful as a strong grassroots advocacy organization.
Plan for success: as a grassroots advocacy entity you must have an organized advocacy agenda that uses a variety of grassroots techniques to make your voice heard around the issues you care about.
Organize around a strong leadership structure: to succeed at a very high level, have in place a stable leadership structure with clearly defined responsibilities.
Build a "brand" advocacy model: a well-articulated "brand" should give your advocacy materials a consistent look and feel just like any standard political campaign.
Use every available advocacy tool: to get your message out, be prepared to use every advocacy tool at your disposal, compare tools with other grassroots campaigns, and report on success metrics.
Grow your organization: a well-defined and sustained membership drive is a necessary strategy for strength in numbers.
Keep Your Grassroots Campaign Connected with Dash Business Phone Plans
Communication is key in any grassroots campaign. Members should have a clear way to communicate with each other as well as a professional method to conduct outreach. Dash Business Phone Plans are the best fit. Not only are plans built for sharing across geographically dispersed teams – they are also made to fit any budget, allowing individuals the choice between sleek VoIP desk phones, 4G LTE mobile phones, or even a free to use Web Phone. For temporary grassroots campaigns, VirtualPBX also offers rental VoIP phones at a low per month rate.
But of course it doesn't stop at devices. Features like Call Recording, Salesforce CRM Integration, and Real-Time Monitor (shown below) allow you to measure success at every step of the way. Choose the plan that fits your grassroots campaign best or we can also create a bespoke solution for your campaign through our Custom Voice Solutions.
Posted on August 8, 2018 by Rachel Anderson
A call center is one of the most important tools in every political campaign's toolbox and an age-old tradition among political hopefuls. Political parties may employ a variety of tactics to get the word out about themselves, including canvassing, e-mail, social media, and snail mail. Most campaigns use a variety of methods, and each has their advantages, but political call centers play a key role in candidates overall strategies.
What Exactly are Political Call Centers?
Political call centers are principally outbound call centers designed to promote a particular candidate, political action committee (PAC) or party's goals and objectives. The three main tasks of the political call centers are getting out the vote, fundraising and conducting research.
How Does a Political Call Center Work?
Political call centers have curated lists of contacts to ensure that their outbound calling efforts do not follow a "buckshot approach." Call centers cull data from telephone or internet directories, electoral roll and census data, as well as party information collected over the years from things such as petitions, canvassing, and e-mail lists.
What Type of Call Center Functionalities are Needed for a Political Call Center?
Political call centers receive large amounts of funding in the hopes that their job will be effective. To do so, the call centers must be equipped with call center software that is adequate. Here is a rundown of some vital call centers' functionalities and features:
Comprehensive Caller Details
Volunteers need to know exactly who they're speaking to so that they can target their information to the receiver. A call center solution that lacks comprehensive caller information, to put it mildly, wastes a huge amount of time and resources. Candidates should not lose elections because their call center software has volunteers contacting the wrong individuals. This problem can be solved either with a business tool integration or note-taking and contact history inside the call center software.
Call Disposition Codes
After volunteers complete calls, call disposition codes allow them to record how the calls went. Therefore if the recipient screamed into the phone that they hate your candidate, you would know to avoid calling the number again. An advanced version of this feature is available in CRM Integrations which allow supervisors to see an overview of all calls, their outcomes, and how individual volunteers are performing.
Local Phone Numbers
Most people would prefer to receive calls from within their own area code. This applies to all phone calls, but it is especially true for political calls where constituents are looking for candidates with a presence in their area and a concern for the area's needs. Call centers may employ multiple local phone numbers or even consider toll-free numbers for advertising campaigns.
Call Recording
Political call center volunteers serve as representatives for campaigns. It is imperative that their presentation is of high quality. Call Recording functionality allows coordinators and managers to be sure that their volunteers are meeting standards by simply tuning into past phone calls.
Choose the Best: Call Center Phone Plans from VirtualPBX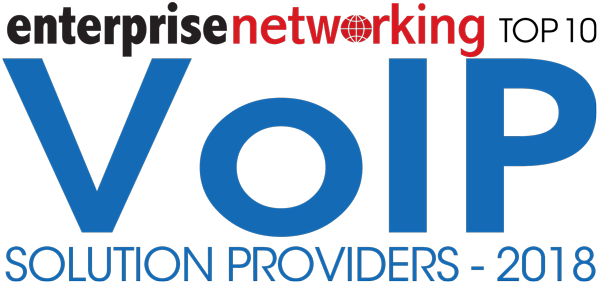 Before an election, political parties are pressed to reach the maximum number of voters possible. Call centers form the backbone of this process and the most effective political call centers leverage advanced call center software that can give insights into a campaign's effectiveness. The award-winning call center solutions offered by VirtualPBX are backed by 24/7 support, an easy to use web portal, and a slew of features included with every plan. Have a campaign coming up? Compare plans today!